Pressure Gauge in India
India's known Manufacturer, supplier & exporter of resourceful & cost effective Pressure Gauge and other process control instruments.
Payal Engineering is considered as one of the india's biggest industrial process control instruments supplier and exporter, brings you an inimitable quality range of the pressure gauge in order to help industries in being more productive. Payal Engineering has emerged as one of the toughest competitor in India for providing more than 100+ states of the art products, used in the measurement and control of pressure, pH, temperature, flow, level and conductivity. Other than pressure gauge instruments, our product areas cover mainly temperature control instruments, pressure transmitter, pressure switch, flow instruments, level instruments, moisture instruments and calibration master instruments.
Pressure Gauge Supplier
We as a pressure gauge trader - supplier comprehend the need of accurate and reliable measurements, and thereby give highest priority to the same. The comprehensive product range is procured from authorized vendors of the market that follows advanced manufacturing machinery and processes in order to procure a range of the instruments that are strongly in accordance to the finest quality standards. And thereby over the epoch, Payal Engineering has earned a reputation for delivering products which are synonyms with innovation, reliability and peerless quality. Whether your application engrosses solids, liquids or gases, our product range help you to amplify plant and energy efficiency, amplify product quality, ensure the safety of your application and stay advantageous.
Features of Pressure Gauge:
Dimensional Accuracy
Long Life Expectancy
Outstanding Efficiency
Durable in Nature
Truly Reliable
Cost Efficient
Remarkable Quality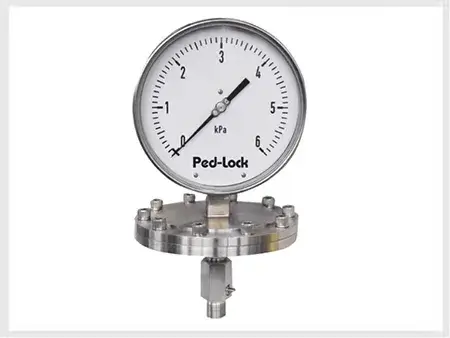 Pressure Gauge Exporters in India :
We as a pressure gauge supplier, exporter of industrial process control instruments strongly believe in customer satisfaction and that only come by prompt customer support and product delivery other than product quality.
We at Payal Engineering has developed a well versed and experienced team of the talented marketing and logistics professionals, distributors in order to provide seamless support and service. Our attentiveness and stipulated customer support have evolved a matchless respect & appreciation in the certain industries to which we have served.
As our gamut of the industrial process control instruments is colossal, our team is 24/7 available to give you the best possible combination of the instruments that can be effective and profitable to you. Additionally, our logistics professionals are trained to regulate all the formalities concerned with customs and therefore help the smooth flow of our products be it city to city, state to state or country to country.
We are a front runner in the Gujarat as well as India for supplying and exporting commendable quality pressure gauge and other industrial process control instruments at the competitive rates. Our dexterous team of sales and support is waiting to hear from you and ensure to facilitate solutions to your needs.

Pressure Gauges
Our Products
Pressure Gauges Accessories